CRADLE CRAP MEANING
Cradle cap are the oily or crusty scaly patches on a baby's scalp. It isn't itchy or painful; but leads to formation of thick white or yellow scales that difficult to remove. In a few months, it usually clears up on its own.1
In Ayurveda, cradle crap is categorized under Shiro Kushtha.2  Healthy scalp and hair is a sign of good health and balanced doshas. Ayurveda has described many daily routines for taking care of baby's hair health such as oil massage, snana, nasya etc. Changed lifestyle and food habits are responsible for bad hair health.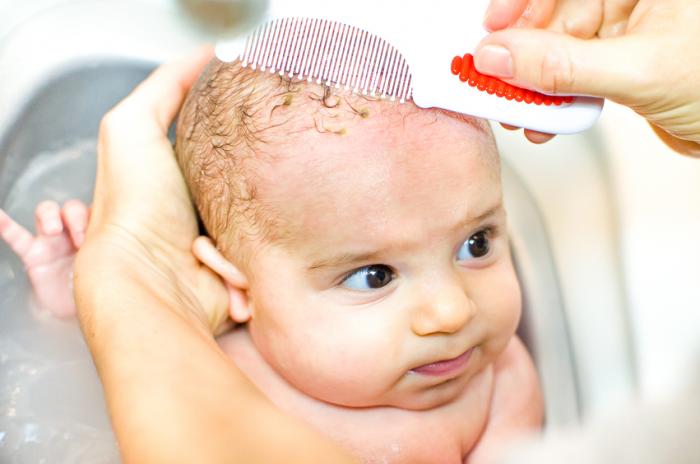 CAUSES OF CRADLE CRAP
The cause is unknown. Some hormones are passed before the mother to the baby. These hormones may increase the production of oil in the oil glands and hair follicles. Another factor may be a fungus that grows in the sebum along with bacteria.
SYMPTOMS OF CRADLE CRAP
Common signs of cradle cap include:
Patchy scaling or thick crusts on the scalp
Skin flakes
Possibly mild redness
Oily or dry skin covered with flaky white or yellow scales
CRADLE CRAP AYURVEDIC TREATMENT
A child with receptive language disorder has trouble understanding language. They have trouble grasping the meaning of words they hear & see. This includes people talking to them & words they read in book or OD signs. It can cause problems with learning & needs to be treated as early as possible.
A child with receptive language disorders may have difficulty as
– Understanding what people say
– Understanding concept & Ideas
– Understanding what he or she reads
– Learning new words
– Answering questions
– Following directions
– Identifying objects
DIET RECOMMENDATIONS (AAHAR)
Breastfeeding mother should avoid consuming foods prepared out of maida, curds, and oily foods.
Eating healthy food during pregnancy helps prevent cradle crap. Include fennel seeds, cumins, garlic, turmeric, ginger and pepper in the diet.